On November 20th, Wills Transfer Ottawa received approximately 115 pallets of popcorn products on behalf of Scouts Canada. The volunteers sorted the pallets into tasty selections destined to different areas for the Scouts door-to-door Popcorn Campaign while Wills Transfer Ottawa supplied the space, a dedicated employee, forklift assistance, hand trucks and pallet wrap to the volunteers.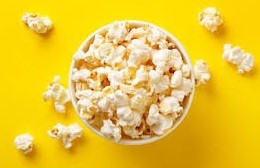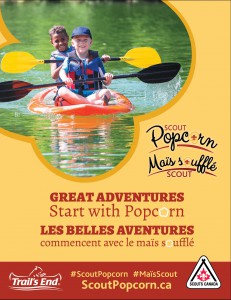 About the 'Great Adventures Start with Scout Popcorn' Program.
Fundraising with Scout Popcorn is youth-led and helps youth be better prepared for success in the world! In addition to raising money, youth develop valuable business skills and learn about financial responsibility, marketing strategy development and time management while also increasing their self-esteem and confidence in the process.
Since 1989, Canadian Scouts from all across the country have sold over $100 million of Scout Popcorn. Scout Popcorn helps Groups nationally to plan even stronger programs full of adventure. Over half of funds raised have gone directly back to Scouting activities such as: summer camps, Jamborees, canoe trips, group excursions, and to help subsidize registration fees and No One Left Behind.
In 2007, Scouts Canada announced the No One Left Behind program in an effort to ensure that every youth is provided with the opportunity to experience new adventures with a local Scouts Canada program. Through No One Left Behind, membership fees and related costs are subsidized for youth from families facing economic barriers.
Every young person deserves to experience the world of adventure, friendship and self-development that Scouting offers. With your support for No One Left Behind, we can prepare even more youth – both male and female – across the country for future success.
Wills Transfer Ottawa is proud to support Scouts Canada and the act of opening their door to the Scouts may even earn them their Community Beaver Badge!